Custom Decals by NetzlofDesigns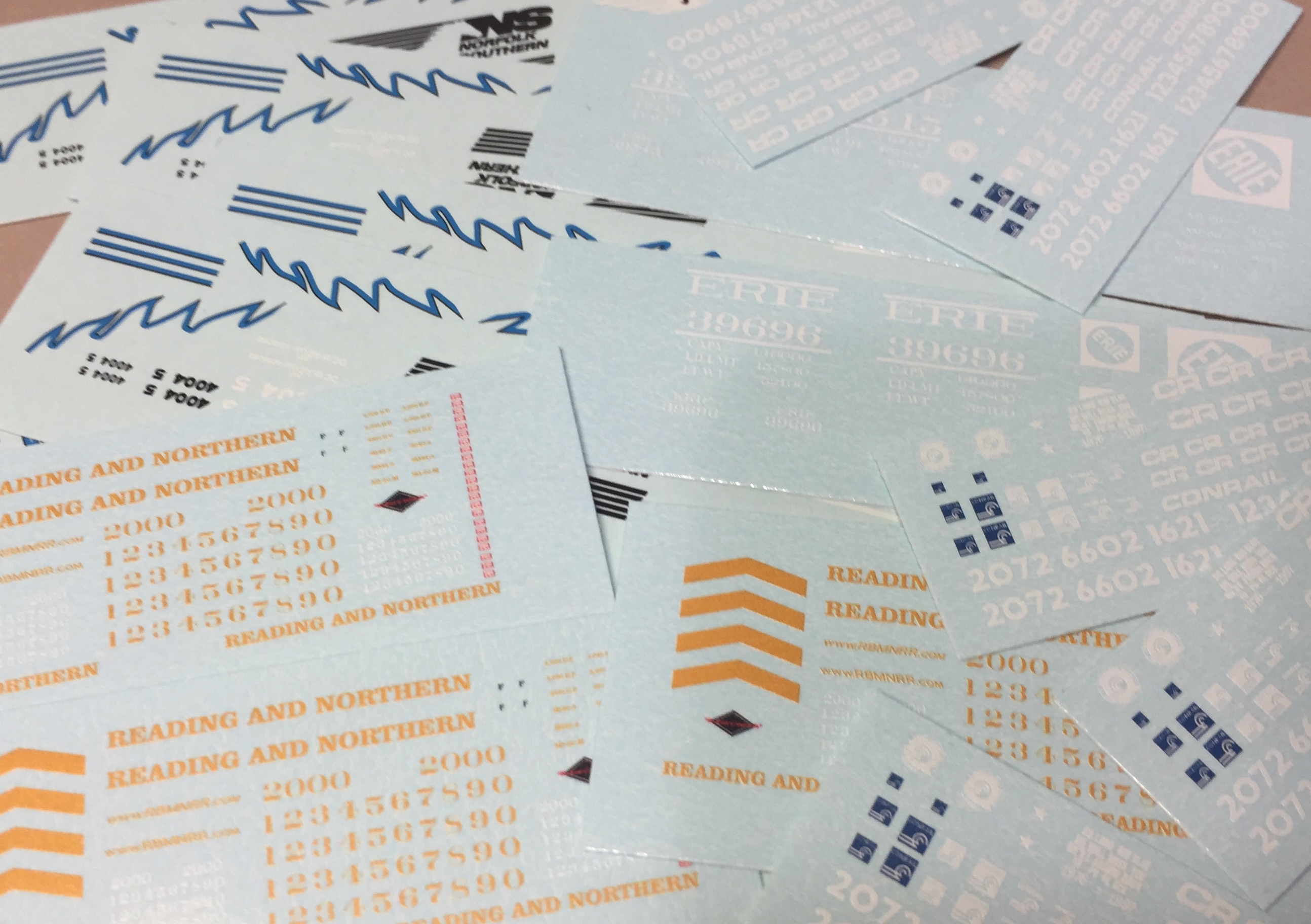 Do you need custom decals for your private railroad?
Decals you want not available commercially?
NetzlofDesign and Model works can help you get your decals made for you.
We offer high quality decals with very low minimum orders (3-5 sets depending on the scale).
Using the latest cutting edge technology available our waterslide model decals can be designed to replicate prototype rolling stock accurately down to the smallest detail. Our process allows for a 100% Color Match to real-world paint schemes in solid, opaque spot colors unlike ALPS printed decals; as well as Fades and Gradients previously unavailable with Screen Printed decals. Using High Quality transfer paper allows us to provide a durable yet easy to work with decal which responds well to available setting solutions and allows for our decals to settle correctly over uneven surfaces.
Contact us through the CMRProducts.com Web Site, or at Sales@CMRProducts.com