Pre-Wired Pico LED 5 Packs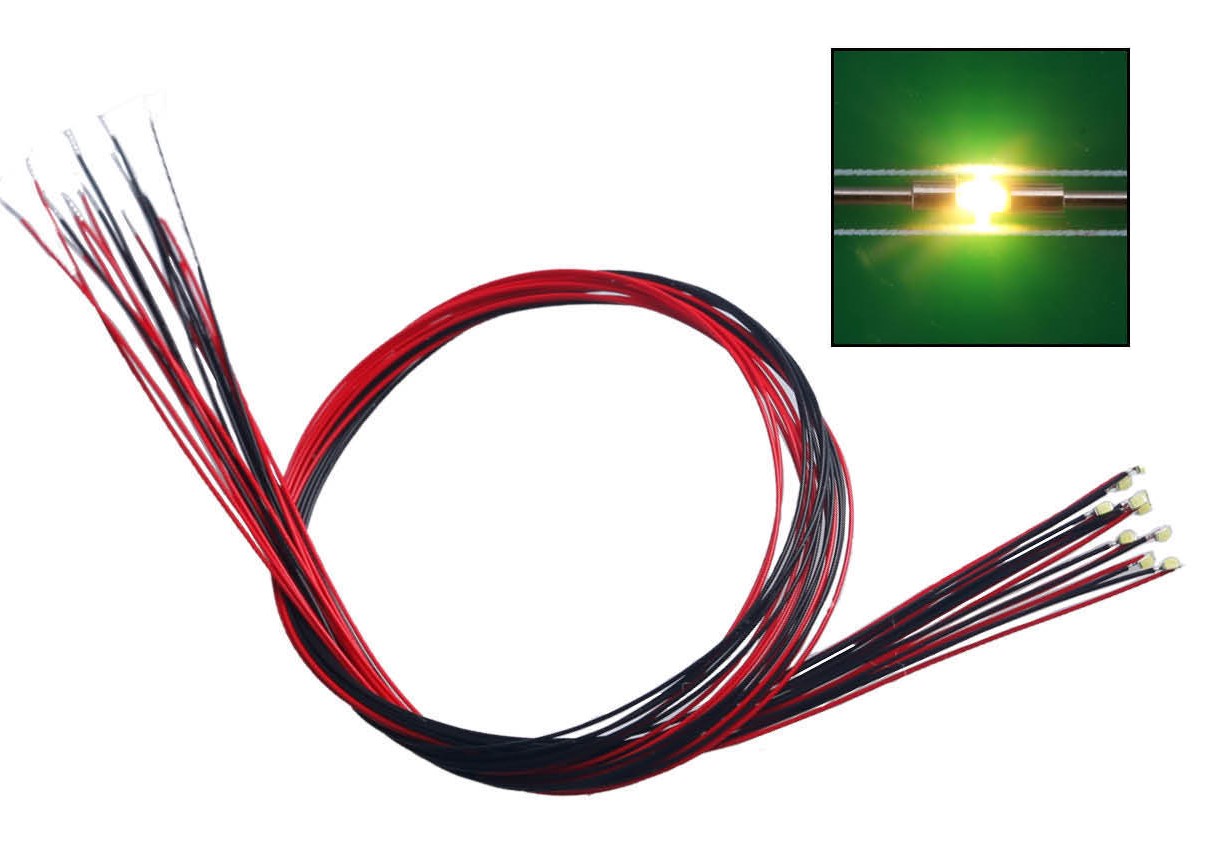 CMR Products is releasing Pre-Wired Pico LED 5 Packs.
Pico LEDs are 1mm x 0.5mm in size. These super bright tiny LEDs are great for lighting just about anything. We have used them as ditch lights and marker lights on N Scale engines, Police lights on vehicles and much more. Each pack contains 5 pre-wired LEDs and are available in 7 Colors (Amber/Orange, Blue, Bright White, Green, Red, Yellow and Yellow Glow).
These LEDs and much more can be purchased directly through the CMR Products Web site store.