Railroad Logo and Scale Vinyl Stickers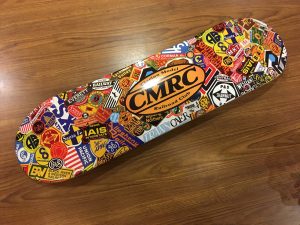 NetzlofDesign and Model works is releasing Railroad Logo and Scale Vinyl Stickers.
Printed on high quality, vehicle grade vinyl these stickers can be used to decorate your car, computer, briefcase, or any other surface with your favorite railroad's logo.
Self adhesive and easy to apply these stickers are able to withstand most weather conditions and can be placed on vehicles or other exterior surfaces and last for years.
Stickers are approximately 3 inches wide. Example images are digital mock ups, actual sticker size may vary.
Custom Printed stickers for your club or railroad are available as well!
Release 1 of the Vinyl Stickers Includes



1:87 HO Scale


1:160 N Scale


1:48 O Scale


On30


Railroad Crossing Sign


Conrail Logo


Norfolk Southern OAR


Norfolk Southern Logo


Pennsylvania Railroad Logo


Pittsburgh Shawmut Logo


Shawmut Lines Logo


Tennessee, Alabama & Georgia Railway Logo


Union Railroad Logo