Tag Archives:
Cancer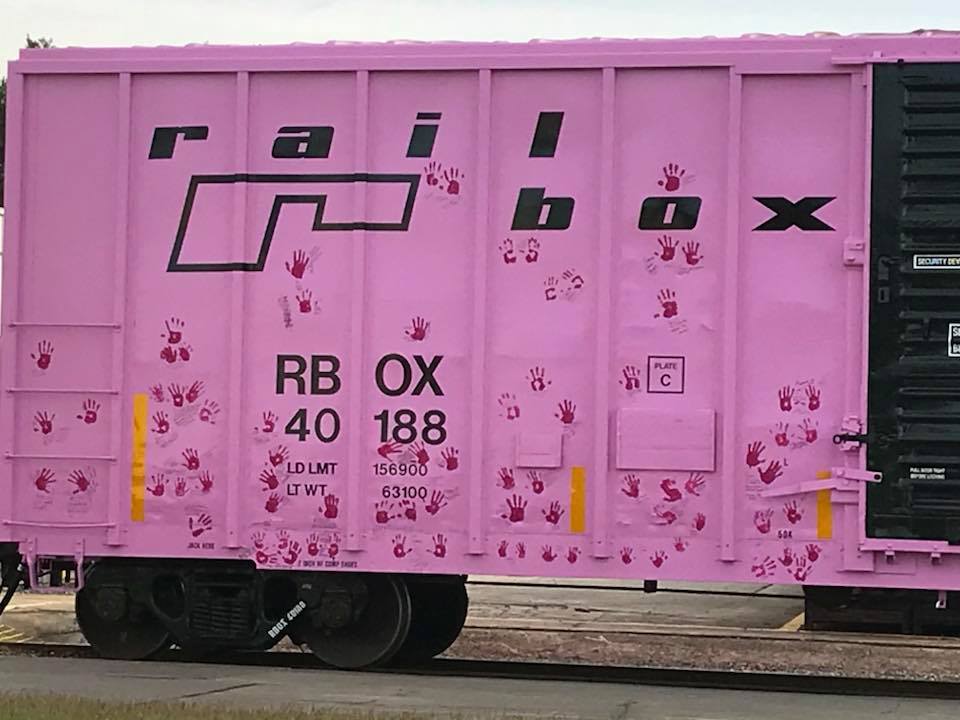 NetzlofDesign and Model works is releasing Railbox Pink On Track for a Cure Box Car Hands Add-on.
This set includes pink hand prints as added to Railbox 40188 at the unveiling ceremony in October 2017. Hand prints on decal sheet are clustered following prototype photos.
The set will be available in HO and N Scales. O and Z Scale are available as print on demand. Other scales are available by special request.
These decals can be purchased directly through the CMR Products Web site store.