To Sound or Not to Sound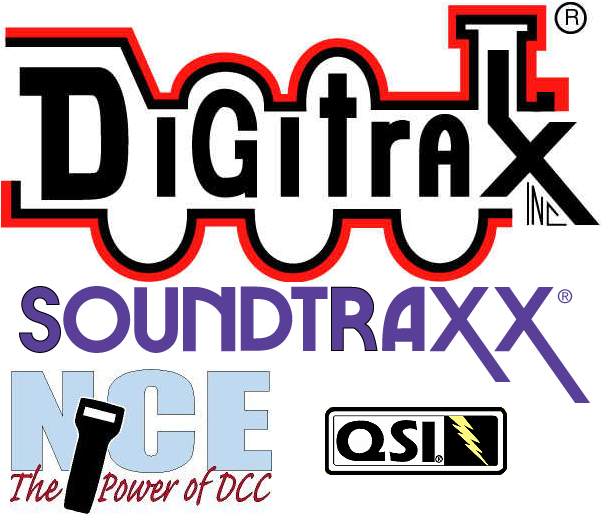 That is the question I've been toying with since I was introduced to Digitrax. I've been trying to get sound in locomotives since I was very young. I remember taking tape recorders and a microphone and trying to record running diesel locomotives, so I could put that same tape recorder under an engine facility. At that time, that was as close to "real sounding" I thought I would ever get.
When I was exposed to Onboard, I found out that we could put running sound in locomotives. While it was very large, clunky and required a dummy unit (usually), it was exciting to get running sound on a locomotive or two.
When I started with DCC, sound was just a novelty. The only issue is that sound is terribly addicting. It starts with 1 unit sitting in the engine facility, the idling 567c humming under that heavily weathered GP9. The clicks of the engine, and it brought me back to the times when I was recording with my tape recorder… I need MORE!
Is it loud enough?
Well it can be yes. We have had demonstration engines running at train shows that people would stop by because they heard it. Only to realize it was a GE 70t with sound. If the speaker is good quality and baffled correctly, it will project sound very well. Also, you can get them very small. For HO Scale, you can use N Scale sized decoders for those very small engines.
I bet it's expensive
Well in comparison to your non-sound decoders, yes it is expensive. Depending on the manufacturer, you can have anywhere from $50-$160 per decoder. Digitrax is on the cheaper side of this, with QSI, Lok and SoundTrax offering the premium sound decoders. The biggest difference, other than the price, is the sound quality. How many onboard sounds are available for selection with CV settings, etc. CMR Products currently stocks a selection of Digitrax Decoders and some Soundtrax decoders. We also have access to QSI Titan decoders.
Picking the Decoder
I would first recommend checking out the various sites as they have sound templates available to you to review. Listen to how the decoders sound for your locomotive (both steam and diesel). If you have questions Contact Us on our Custom Order page. We will let you know our recommendations for the unit you are trying to put sound into, what speakers you should look at and what to expect cost wise.
Key Points on Manufacturers
Digitrax is your entry level sound system.  They are fairly cheap $50-$75 per decoder and supply a good quality sound.  Lok Sound is big on your Function Keys, they give you a lot of optional sounds you can turn on and off.  Soundtraxx is all about size, they have your super small sound decoders, but they are not programmable.  QSI has true stereo sound, that's programmable.  you can have your horn shifted to the front speaker, other sounds to the back.
Hope that gives you some Ideas on what you can do with sound. – Aric