Puttman Locomotive Works is releasing HO Scale GE U30CG Locomotive Shell
GE built the U30CG for ATSF as a passenger variant of the U30C Locomotive. An initial 6 locomotives were assigned to passenger service, later transitioned to freight service. This unit fits on a Atlas C30 / U30 chassis frame. To get it to fit lower or up into the shell more you may have to modify the frame on the 4 corners to fit up further in the shell. The 4 ladders are thin and may break they can be replaced with brass after market ladders by cal scale.
These locomotive shells can be purchased directly through the CMR Products Web site store.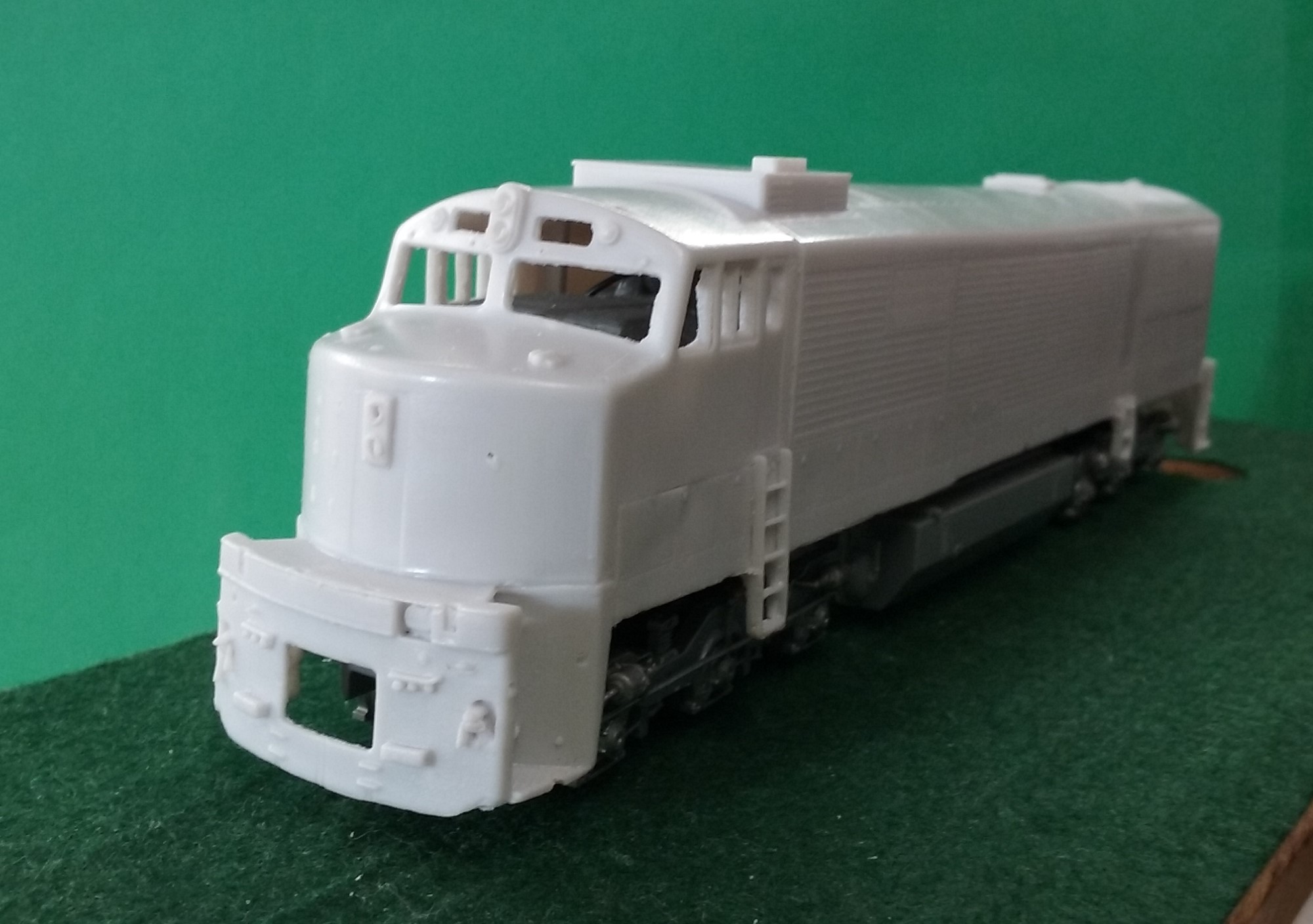 At this time, we are no longer manufacturing new resin casts of this shell. We are transitioning our Resin casting operation to 3d designed Masters and printed shells.
You can find our 3d Printed Detail parts in HO Scale Here. New Shells will be released in the future in HO Scale.