Home Shop For Repair Label Decals – Yellow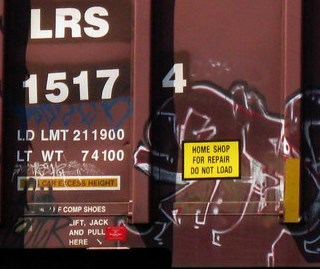 NetzlofDesign and Model works is releasing Home Shop For Repair Label decals Yellow.
Seen on freight cars being shipped back to their home shop or another authorized repair facility these stickers are a visual reminder to crews to not allow the car to be loaded.
This decal set provides 120 Home Shop For Repair decals, Yellow.
The set will be available in HO and N Scales. O and Z Scale are available as print on demand. Other scales are available by special request.
These decals can be purchased directly through the CMR Products Web site store.