Puttman Locomotive Works is releasing N Scale SD38 with Dynamic Brakes Locomotive Shell.
EMD Built 63 SD38's for North American use. Of those only 12 were built with Dynamic Breaks (BLE 3, EJE 6, MCR 3).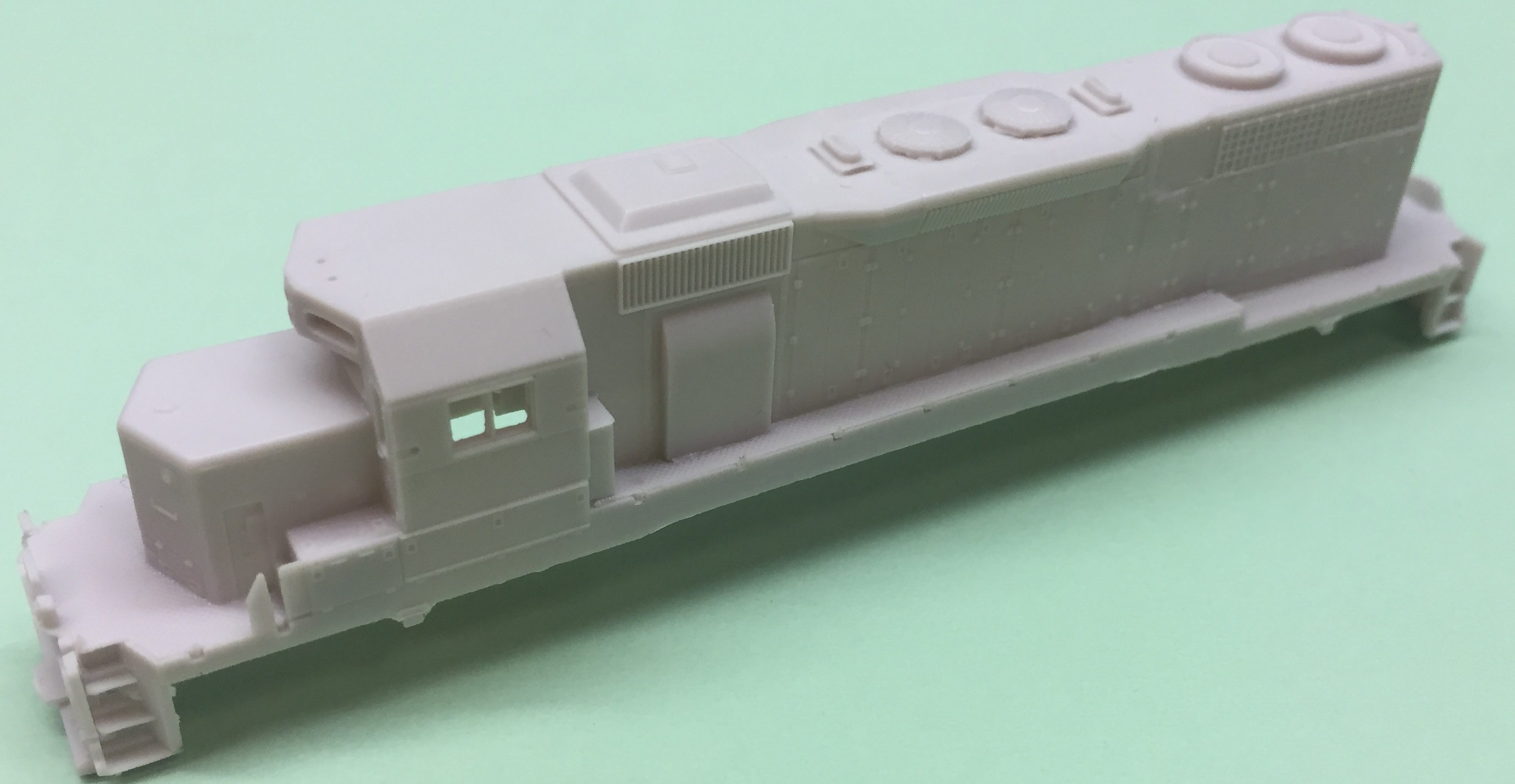 At this time, we are no longer manufacturing new resin casts of this shell. We are transitioning our Resin casting operation to 3d designed Masters and printed shells.
You can find our New offerings in N Scale Here, along with any remaining new old stock.