Modern Large Graffiti Set 1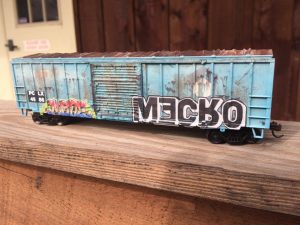 NetzlofDesign and Model works is releasing Modern Large Graffiti Set 1.
This set contains several large graffiti tags for modern equipment (1995+).
The set will be available in HO and N Scales. Z Scale Decals are availble Print on Demand and require additional processing time. Other scales are available by special request.
These decals can be purchased directly through the CMR Products Web site store.