Category Archives:
TabTec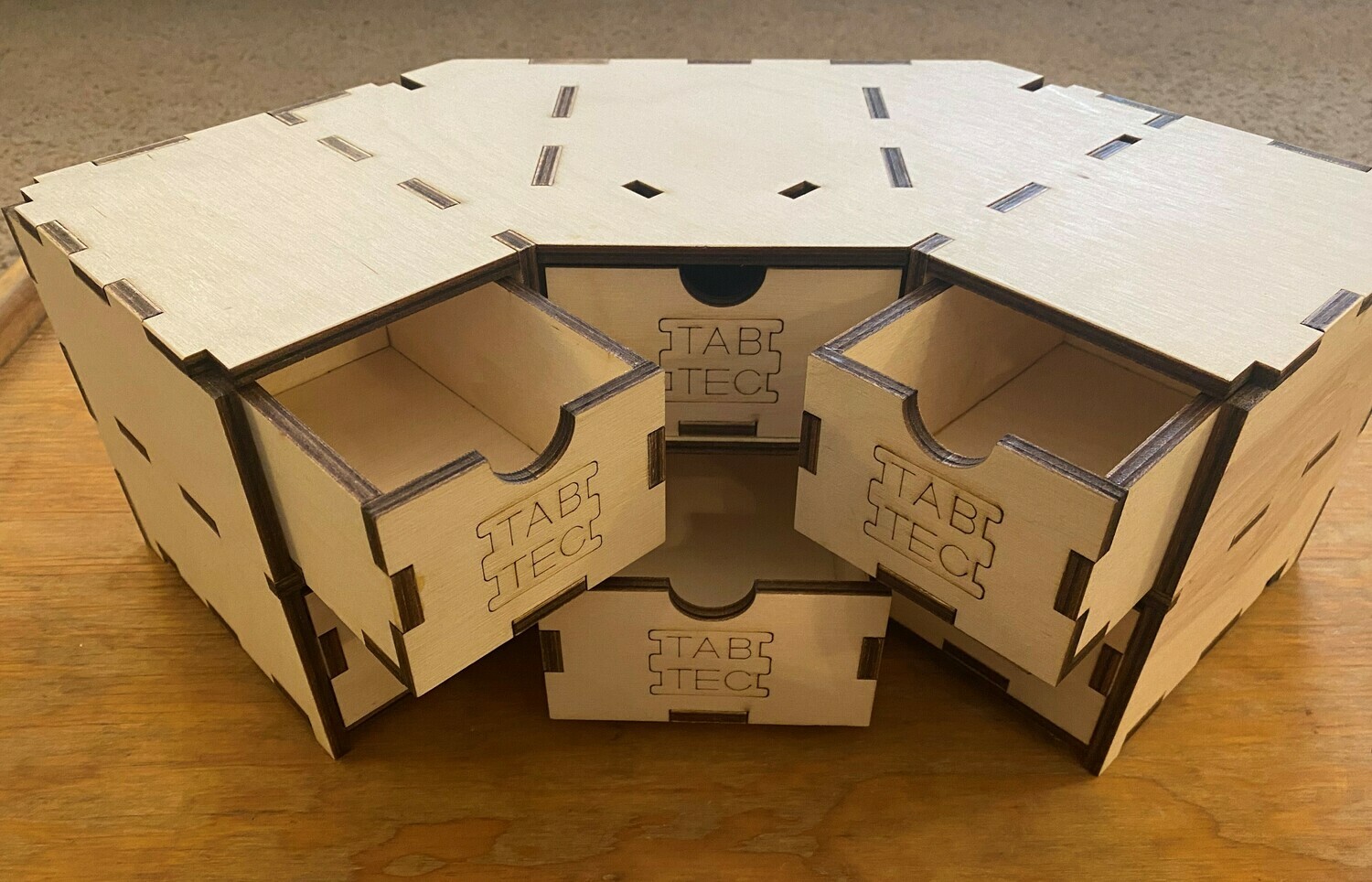 CMR Products TabTec is releasing Workbench Organizer Corner Drawer Unit.
A Laser cut Wood corner drawer unit for your workbench. This Kit comes stacked for shipment and can be easily assembled with wood glue. The only tools that are required is glue and masking tape to hold the module together till glue dries. Multiple units are connected with tabs located under the unit and slots on the top of each unit.
This Organizer measures 13x13x6. Three shelves are supplied to support the 6 drawers. 4 drawers (3.44 x 5.75 x 2.44in) and 2 drawers (4.18 x 6 x 2.44in) are included in this kit.
TabTec Workbench Organizers are designed to be interchangeable and lock together with a simple tab and slot system. Build out your workbench area, the change it again and again.
Created using Laser Cut plywood, the Tab Tec Workbench Organizers are precision fit, so glue and masking tape are the only tools needed for assembly. Custom organizers can be made on demand.
See CMR Products for all your Workbench Organizer Needs.