Tag Archives:
layout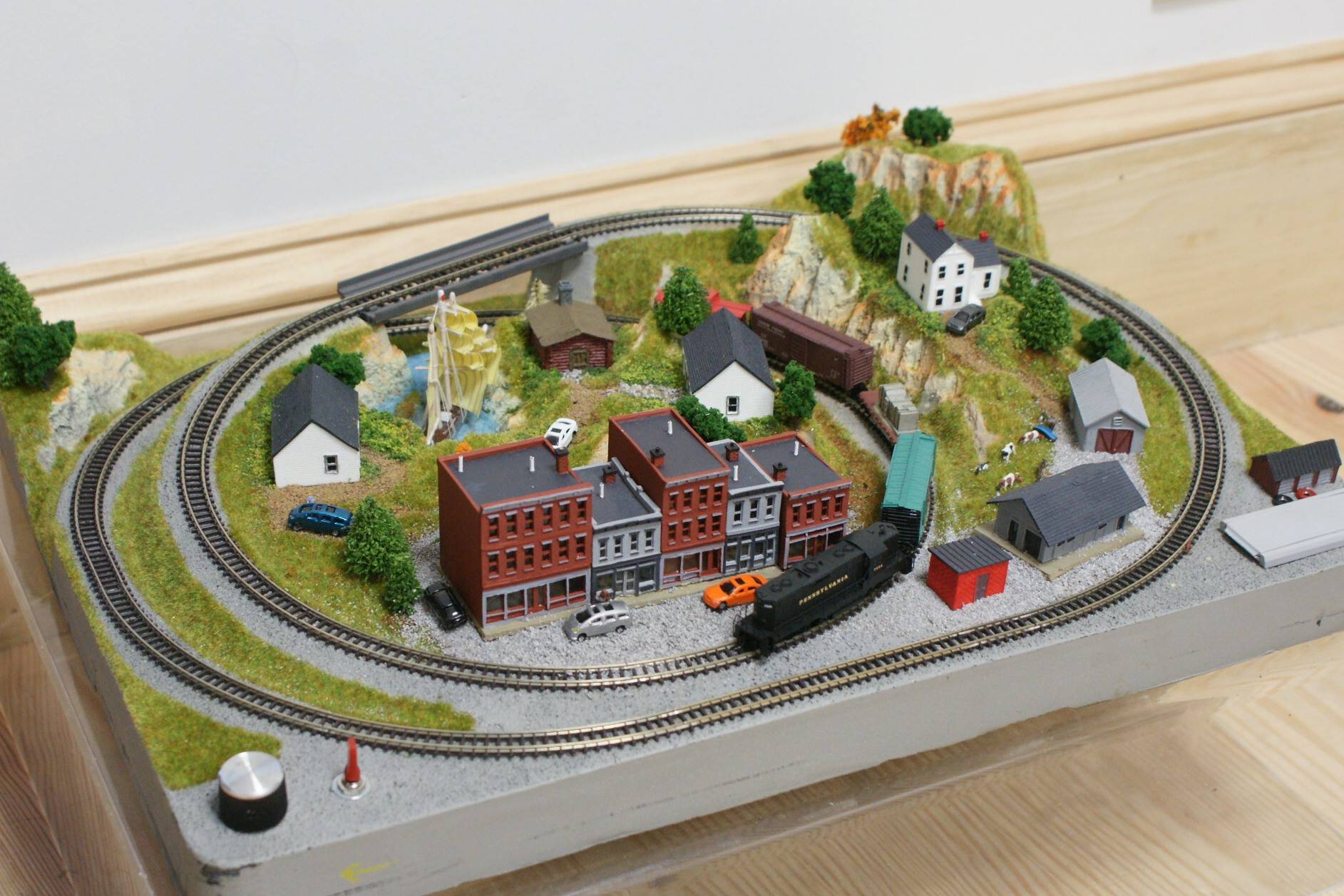 I've always compared DCC systems to phones. Depending on who you talk to, you will get a different opinion. Is Apple the best or Android, What about Blackberry? Each phone will drive someone to emotion, whether that is good or bad.
DCC systems are very similar. Whether it's Digitrax, NCE, Lenz or MRC everyone has an opinion on what system is best. I've personally used most of the systems and found that each offers its own uniqueness. What features are you looking for? What things should help me in my decision? Do I need a Computer Science degree in networking to figure any of this out?
Some of the things that I considered when I selected my first system
How big is my layout going to be? With my N-Scale layout, I'm planning on having a number of people over to operate the layout with me. This could be up to 10 people at a time (10 Throttles). Each of those people would be operating 2 engines, so I need something that will at minimum operate 20 locomotives, + staging, yard and spares, a most 50 units.
How should I program these units, are they 4 digit addresses or only 2? I personally like using the 4 digit number on the cab, so I prefer 4 digit addressing
Do I need a 5 amp system, or is 2.5 enough?
Do I want accessories on the layout? (Well yes!)
Will I be operating sound units? (of course)
In looking what's out there, I considered that Digitrax, MRC, Lenz and NCE all could meet my needs. The smaller systems (Digitrax Zephyr) would be stretched too far for the number of users that I'm planning, while the others would be fine.
The biggest consideration that I had was the Output current. With sound units, 5/8/10 amps would be more appropriate, to allow me the maximum number of units with sound. This focuses me on NCE or Digitrax as my leading systems. Now it's down to look and feel, options and accessories that are available.
Other things I considered for my selection, what does everyone around me run? For me, Digitrax is by far the most common system used around me. While people do use NCE and MRC, I have a lot of Digitrax resources at my disposal. These resources were available for me to answer questions, test the system out, and work with.
When selecting your next system, here is my main recommendation… Try them out if you can. Head over to local operators layouts and give them a try. Ask lots of questions on how they like their systems, things they would like to do different. See what fits your needs. Purchasing a DCC system is an investment, but its well worth it in the end.
Over father's day weekend, we hosted an operating session at one of our local layouts. I was discussing how we would have ran the large yard I was stationed in under a DCC system. We laughed at how hard it would have been. I had 10 engines in the engine facility, 2 trains moving around the yard and I was running 2 more sets of engines breaking down trains. This would have been virtually impossible under a DC system… and its commonplace in DCC. That's the biggest reason I made the jump into DCC.
Till Next Time
Aric