Tag Archives:
O Scale Decals

The East Broad Top Railroad (reporting mark EBT) was a thirty three mile long narrow gauge short line that ran from a Conrail connection at Mount Union, Pennsylvania, to Orbsonia and Robertsdale, Pennsylvania. This short line was a freight carrier during its early years, carrying mostly coal to Mount Union. Starting in 1961 through 2011, the East Broad Top operated excursion trips over 5 miles of rehabilitated line.
This Decal set is a general use set that contains various logo sizes and colors along with the lettering used by the East Broad Top. This set can be used for both locomotives and rolling stock.
Decal sets are print on demand, and the following scales are available to purchase from the Listings: G (1:32), O (1:48), S (1:64), HO (1:87), TT (1:120), N (1:160), Z (1:220) and T Scale (1:450).
Any other sizing, including vinyl stickers can be custom ordered. Please contact us at Custom@CMRProducts.com for more information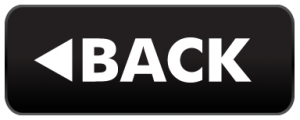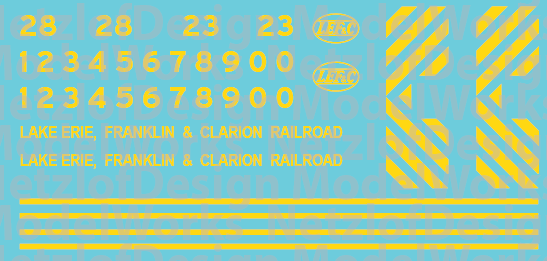 The Lake Erie, Franklin, and Clarion Railroad (reporting mark LEF) was a fifteen mile long short line that ran from a Conrail connection at Summerville, Pennsylvania, to Clarion, Pennsylvania. This shortline's traffic included sand for Clarion's glass making plant, glass bottles, lumber, and outbound shipments of coal. The locomotives of the railroad could be found at their shops in Clarion, PA.
Diesel Motive Power Included
SW1500 #23-24
MP15 #25-28
Set contains a Bright yellow striping, logos, emblems, and numbers to model one of Lake Erie, Franklin and Clarion's SW1500/MP15s. This closely replicates the colors used on Atlas models.
Decal sets are print on demand, and the following scales are available to purchase from the Listings: G (1:32), O (1:48), S (1:64), HO (1:87), TT (1:120), N (1:160), Z (1:220) and T Scale (1:450).
Any other sizing, including vinyl stickers can be custom ordered. Please contact us at Custom@CMRProducts.com for more information