Tag Archives:
SD50

NetzlofDesign and Model works is releasing Reading & Northern Fast Freight SD50 Decal Set
Set includes lettering, striping, numbers, and logos to model one Reading & Northern "Fast Freight" SD50 in the new red and white paint.
Decal sets are print on demand, and the following scales are available to purchase from the Listings: G (1:32), O (1:48), S (1:64), HO (1:87), TT (1:120), N (1:160), Z (1:220) and T Scale (1:450).
Any other sizing, including vinyl stickers can be custom ordered. Please contact us at Custom@CMRProducts.com for more information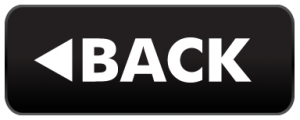 NetzlofDesign and Model works is releasing Reading and Northern SD50 Locomotive Decal Set.
This decal set provides decals for one (1) RBMN SD50.
R&N SD50's are numbered 5014, 5017, 5022, 5029, 5033, and 5049.
The set will be available in HO Scales. Other scales are available by special request.
N Scale decals are currently available through Joe's Custom Models
These decals can be purchased directly through the CMR Products Web site store.